The Doors
From The Giant: The Definitive Obey Giant Site
Love/Death/Travel
From Rhino Handmade: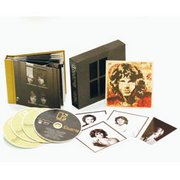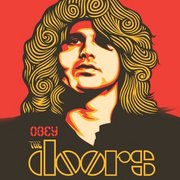 An individually numbered limited edition of 2500 Copies.

54 Tracks

3 Unreleased

3 + 1-DVD

Catalogue Number: R2 7895


Jim Morrison said it best when he proclaimed in a 1967 interview that "All of our songs are about love, death, and travel."
Love/Death/Travel is a beautifully packaged, specially compiled 3-CD + 1-DVD boxed set. Disc A contains The Doors' strongest singles and anthemic songs that the whole world knows and loves. Discs B and C contain favorites hand picked by the surviving Doors.
The DVD captures, in a four-minute vignette of vintage live footage, the magic, the power, and the genius of The Doors as a performing band. The montage is followed by three tracks remixed by contemporary artists -- "L.A. Woman" (Paul Oakenfold), "Roadhouse Blues" (Crystal Method), and "Break On Through (To The Other Side)" (BT) -- as well as three tracks mixed in 5.1 Surround by Doors engineer/coproducer Bruce Botnick -- "Hello, I Love You," "The Unknown Soldier," and "Riders On The Storm."
Also included are a hand-signed lithograph of Jim Morrison, created especially for Love/Death/Travel by noted artist Shepard Fairey, a/k/a OBEY/GIANT, and four photos -- one of each band member -- photographed by Joel Brodsky in 1967 (the same sessions that produced Brodsky's iconic "Young Lion" Jim Morrison shot).
The CDs and artwork are housed in a hardcover folio book within a die-cut, foil-stamped rigid slipcase.
Love/Death/Travel is available as an individually numbered limited edition of 5,000 copies, half of which will be sold through Rhino Handmade, half of which will be serviced to the TV, film, and advertising industries.

Other
Shepard Fairey also designed desktop pictures of Jim Morrison, originally available from Thedoors.com (see bottom right).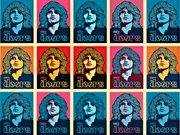 External Links